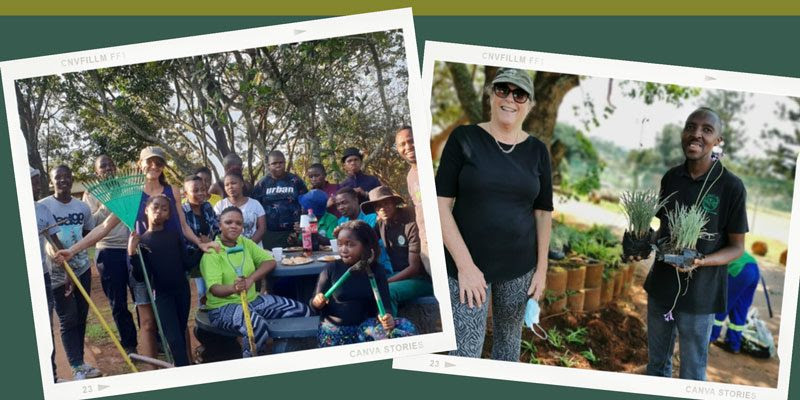 What a productive time we had cleaning up our beautiful gardens, with many helping hands and hard work.
We removed rubble, felled trees, weeded beds and planted waterwise plants.
This is an ongoing project as we improve our facility and give back to 'the ruby in the dust' property that has served The Valley community well for the past 70 years.
We would like to thank Peter from Valley Trading for his time and for bringing his chainsaw to thin the trees. Veronica from Tongaat Plant Wholesalers who donated 100 plants which were all planted. Martin from Mbotho Sales and Hire made his high pressure cleaner available for the day.
Mnqobi, our resident photographer and two lovely daughters, thank you for the lovely photographs. And last but not least, Spha our very own DJ who kept the tunes pumping and kept our minds off the heat and hard labour.
Thank you to all the volunteers who worked so hard and helped us achieve way more than we imagined in a day's work.
We are looking for anyone who can donate berea shade grass to cover the red soil under the trees, water wise plants and garden benches for our next clean-up day.