A Centre For Health Promotion
OUR APPROACH
Our approach is motivated by a desire to ensure that our organisation is responsive to changes in the environment within which it operates, and that it is relevant to the present-day needs of the communities it serves.
In a rigorous process that invited input from staff, community stakeholders and partners, the organisation re-affirmed its commitment to a focus on working with the communities of the tribal areas of the Valley of a Thousand Hills and greater Ethekwini.
Our Vision
"Our vision is to see the communities of the Valley of a Thousand Hills living healthy and active lives as full participants in a democratic South Africa."
Where we work
Through raising funds and effectively mobilising resources we build the capacity of local communities to sustainably ensure their own good health.
The Valley Trust is situated in Botha's Hill, KwaZulu-Natal and offers our guests the spectacular scenery of The Valley of 1000 Hill's and the experience of residing in a secure and green environment, on the campus of a non-profit organisation that has promoted health within local communities for more than 60 years.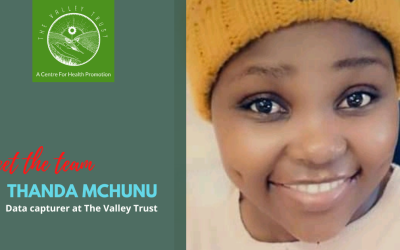 1.     How Long I have been working at the TVT. I have been working at the TVT from December 2016-Date 2.     One of the exciting day at work The most exciting day at my work was when my supervisor told me that I am going to Pretoria for training, they booked us a...
read more
WE ARE HONOURED TO PARTNER WITH KEY SPONSORS
We are grateful to our sponsors who have journeyed with us throughout the years and have been an integral part in our quest to promote good health in The Valley and the greater Durban area. We thank them for their genuine passion in making a positive difference in people's lives.