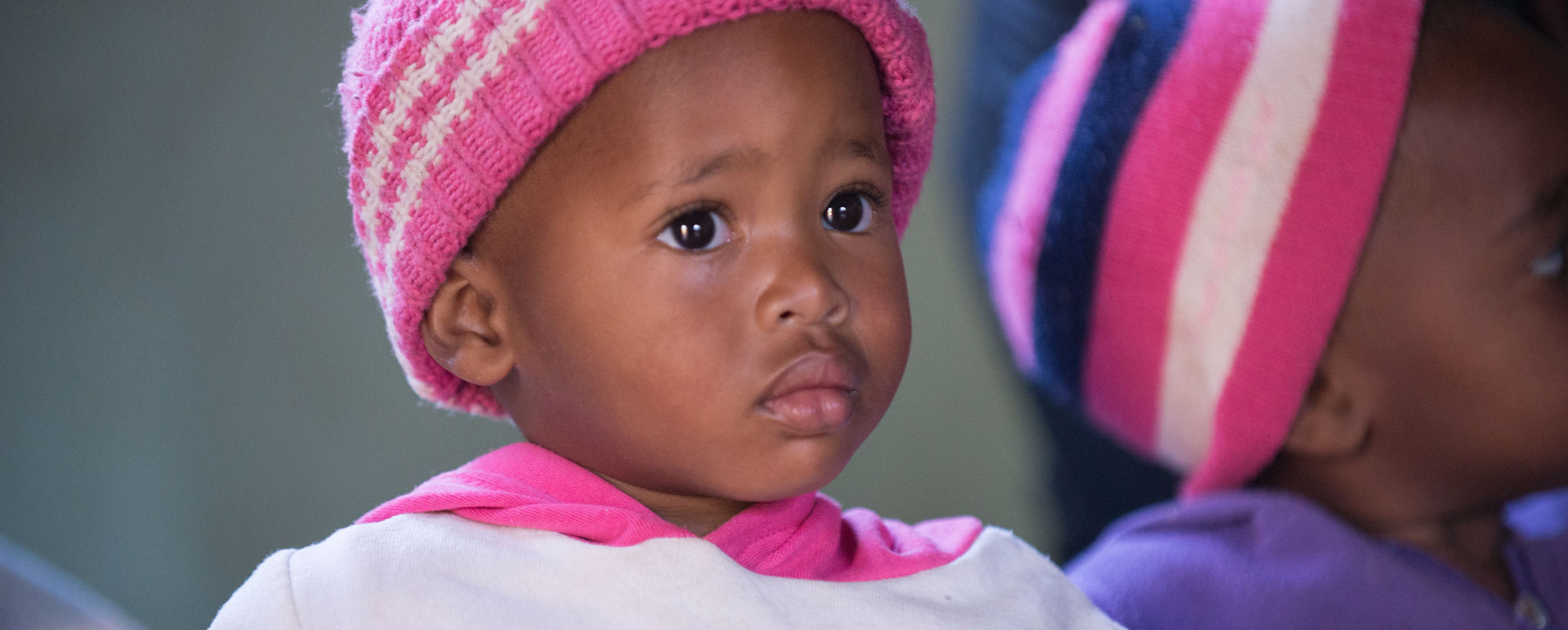 EARLY CHILDHOOD HOUSEHOLD-BASED STIMULATION PROGRAMME
The goal of the ECHS project is to ensure that children living with HIV receive and stay on antiretroviral treatment, and that those exposed to HIV and AIDS in their homes are protected from the disease. To achieve this goal, TVT works with public health facilities (mainly community clinics) and caregivers of children to promote the uptake of HIV-related and social services and remove any barriers that prevent access to services. The project is an offshoot of the Khulakahle Montana Project with a focus on children living with HIV.
The ECHS Project is funded mainly by USAID, with TVT as a sub-partner to FHI360 CDS (Capacity Development and Support). TVT contributes a minimum cost share of 10% which the organisation raises from other sources.
To increase the number of children between 0-5 years that have access to physical, cognitive, emotional stimulation and HIV related service.
To strengthen the capacity of caregivers to provide a positive relationship and support to their children by increasing their HIV knowledge to address non-disclosure, stigma, discrimination, low uptake of HTS and poor adherence to ART.
To strengthen referrals and linkages to high impact HIV, health, social, child protection and other services that enhance the wellbeing of children and their caregivers.
Identification of HIV-positive children.
Monitoring access and adherence to antiretroviral therapy (ART).
Viral load monitoring.
Referrals to high impact HIV services and other types of services (e.g. birth certificates or identity documents) as needed.
Activities that stimulate children's minds carried out in children's homes, at health facilities or in play groups.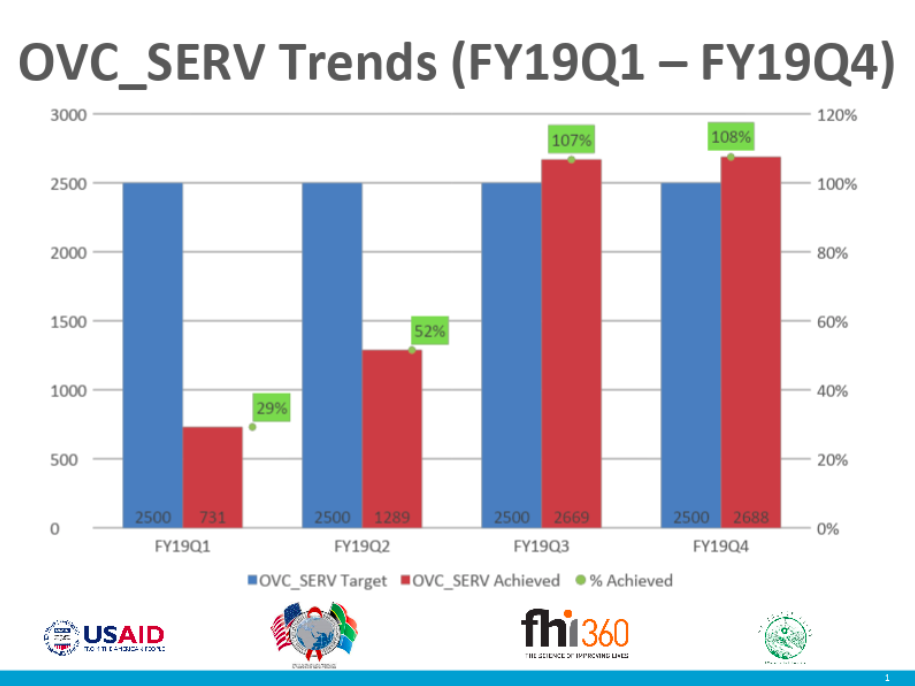 Graph showing total number of beneficiaries (children and caregivers) served in a given period.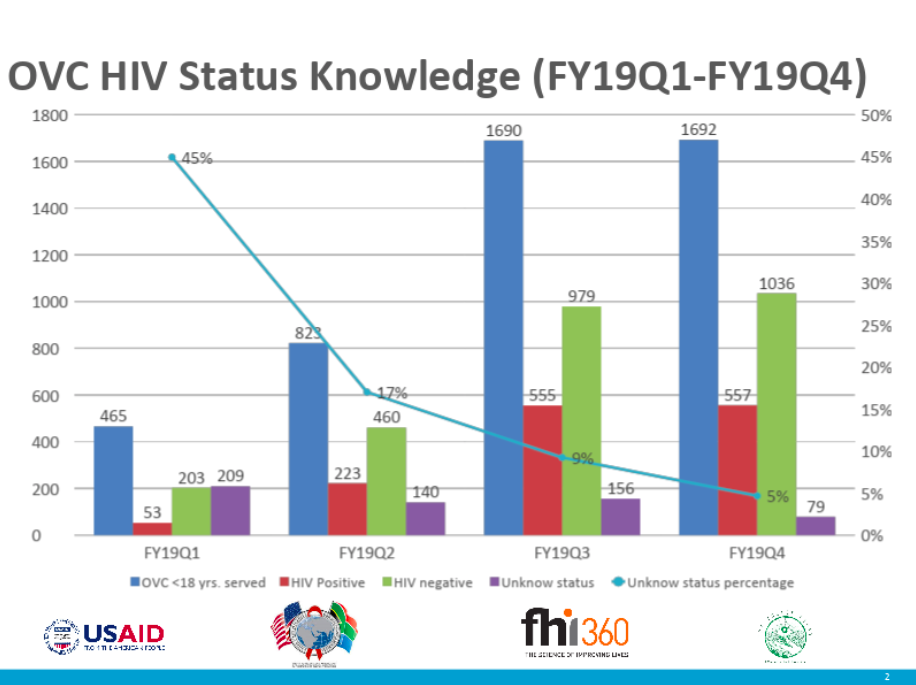 Graph showing number of children who know their (positive or negative) HIV status in proportion to those who do not know and total number of children served.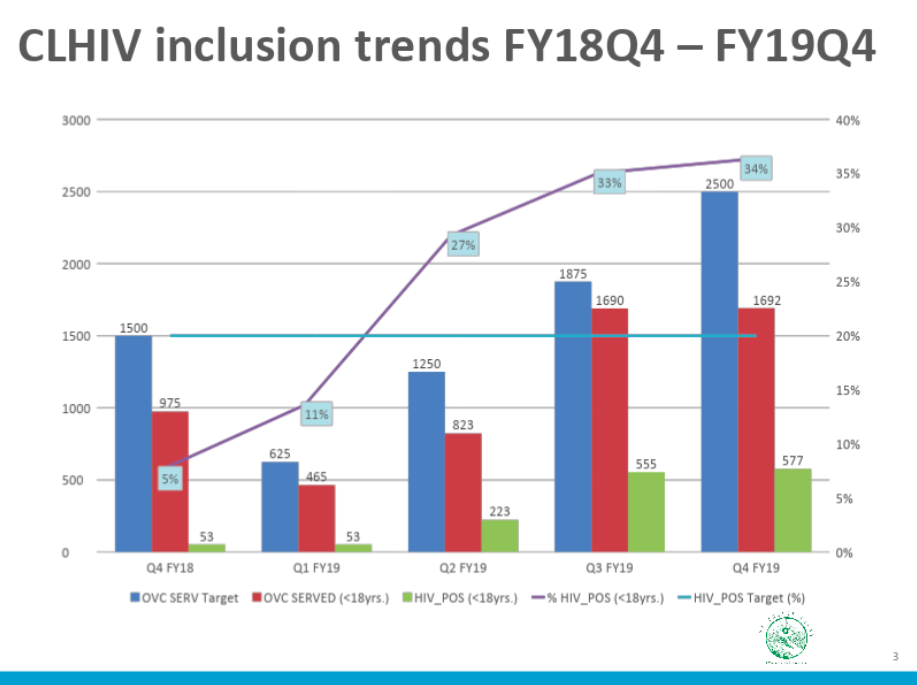 Graph showing number of children living with HIV (CLHIV) in proportion to number of children (under 18) and total number of beneficiaries served.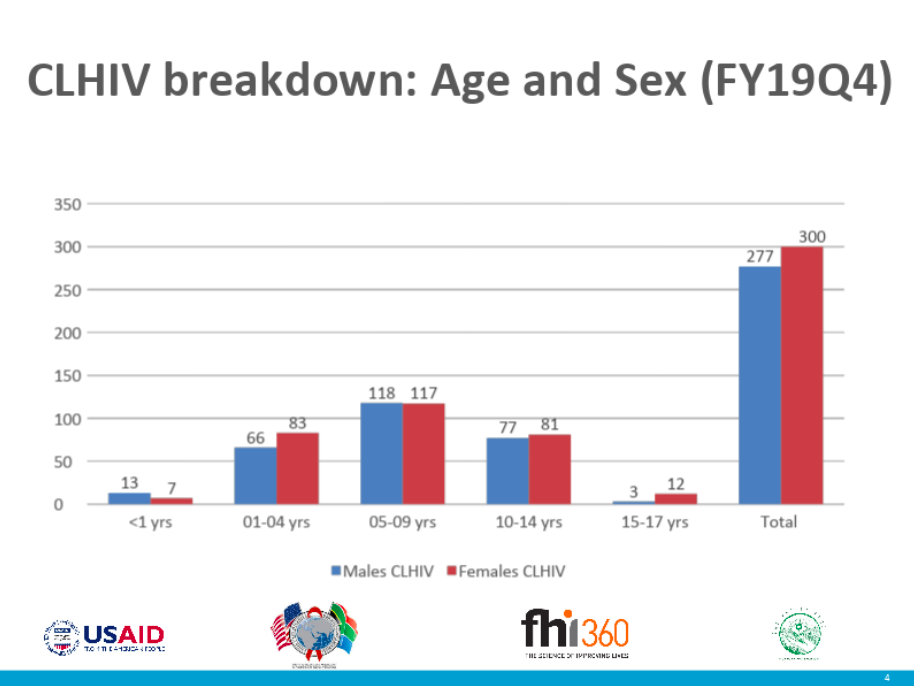 Graph showing proportion of children living with HIV by age and sex as at the fourth quarter of the 2018/19 project year.
INTERESTED IN SUPPORTING OUR CHILD PROGRAMME?