FAMILY'S LIFE CHANGED FOR THE BETTER.
Sipho Khuzwayo is a 6-year-old boy born with mobility impaired limbs. He has difficulty using his legs, arms and hands. He lives with his mother and aunt as well as three siblings and two cousins, all in a small three room house in the township of Hammarsdale in Mophela area. Sipho and his mother were recruited from Mpumalanga clinic in early 2019 and the case finder did a follow-up through a home visit to conduct proper assessment of the family situation. She discovered that he was not attending school because of his mobility impairment. There was no special school in the area and he was not receiving the care dependency grant that could be used to finance him travelling to a special school.
The case finder developed a care plan to ensure that Sipho's wellbeing and lifestyle could be improved. The care plan prioritised ART adherence and child stimulation. This was to ensure that the viral load of both mother and child remained suppressed. Sipho needed to be stimulated cognitively and physically as he could not get to a suitable school.
The case finder conducted ongoing ART counselling and arranged a caregiver for him. She also gave toys and puzzles to work with and encouraged the caregiver to take time to play with Sipho every day. Furthermore, the case finder identified his need for a wheelchair which was provided through other TVT initiatives. She referred him to a clinical physiotherapist who recommended to the doctors that he needed an operation to improve mobility. This processes had already begun but was disrupted by lock-down. The physiotherapist also helped to find school placement for Sipho.
As a result of the above interventions, the lives of both Sipho and his caregiver have changed for the better. The viral load of both Sipho and his mother remain suppressed. The wheelchair has made it easier to take the boy to the clinic to collect medication and relieved his grandmother's burden of carrying him on her back when travelling to the clinic.
Sipho has learned to write and count which shows readiness to go to school next year. Sipho's mother said to the case finder, "You have helped me so much! Now I have hope of my child's future"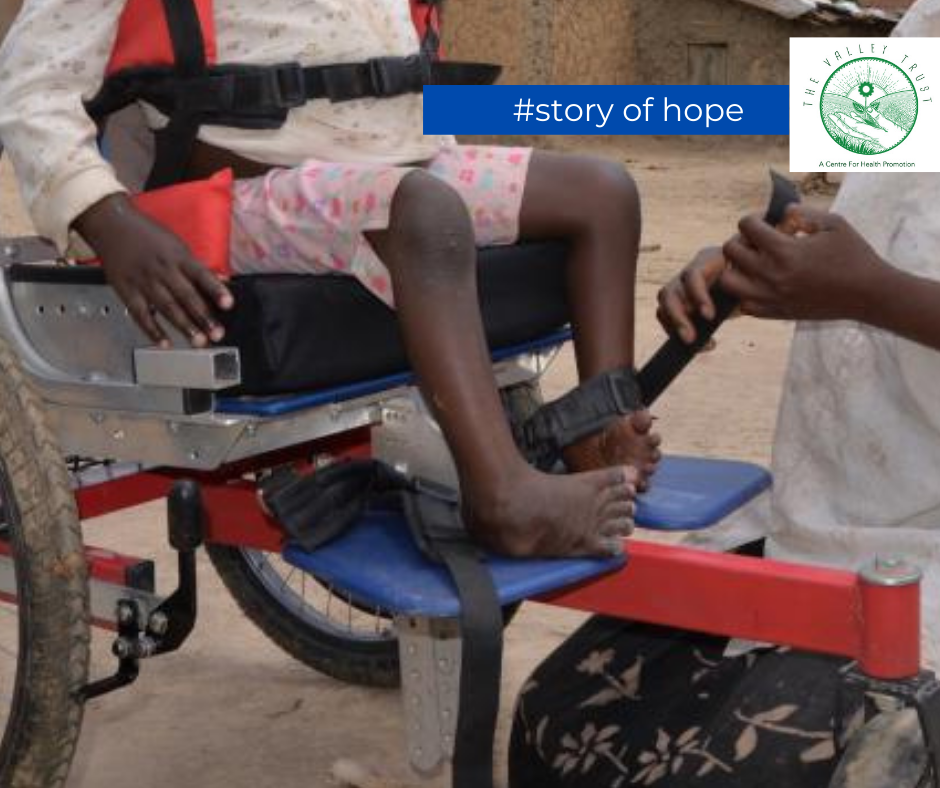 CONTACT US
+27 31 716 6800
+27 31 777 1114
Physical Address: Zulu Reserve Road (Manqoba Drive), Bothas Hill, 3660
Postal Address: PO Box 33, Bothas Hill, 3660
SEND US A MESSAGE
FOLLOW US