REVITALISING FOOD SECURITY & NUTRITION WORKSHOP
"The key to economic security- to food security in Africa is empowering the women" Judith Rodin
We are delighted to be working with Mr Gcina Mkhize and his team, who will be training our Khulakahle Mntwana home visitors in food security and nutrition education.
Mrs Thami Msane, a former TVT employee who is well versed with social development processes, especially in the area of social plant use, is one of the trainers.
This training will be shared with caregivers in the households that we work with. We attended our first post Covid training workshop this week.
The training comprised of two sessions. Firstly the introduction of weekly menus to households, which is a tool to identify what needs to be produced for the household to maintain food security.
The second session was a tour of the garden where participants were shown soil preparation, vegetable planting methods, irrigation systems used, housing of layer and broiler chickens.
We look forward to sharing the project progress as we watch it grow and grow.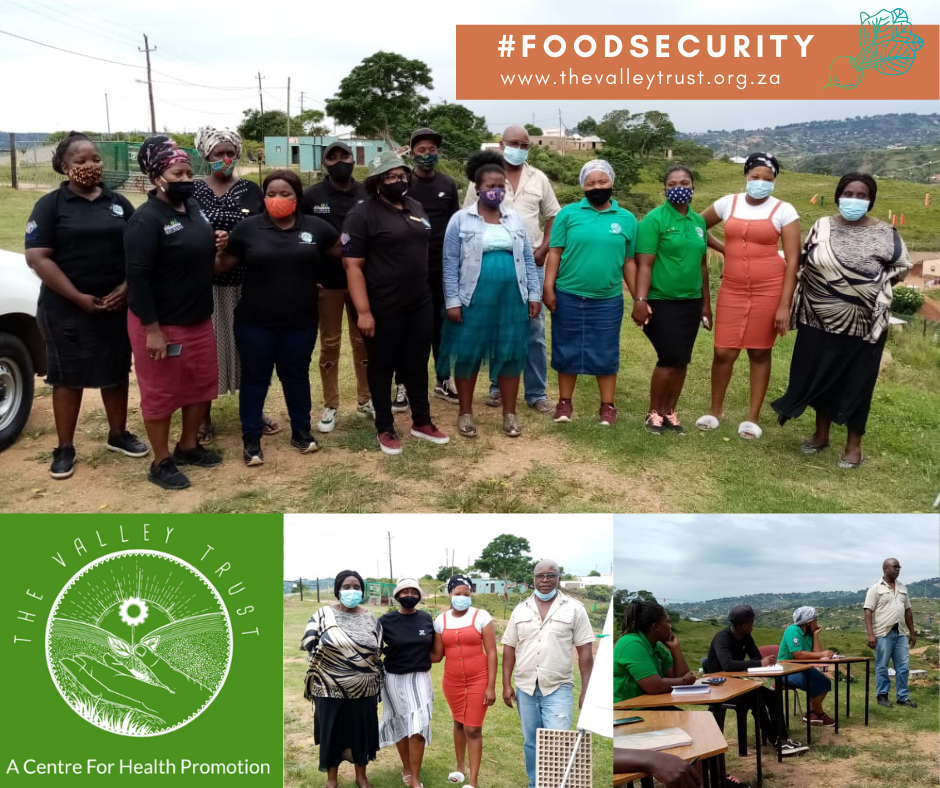 CONTACT US
+27 31 716 6800
+27 31 777 1114
Physical Address: Zulu Reserve Road (Manqoba Drive), Bothas Hill, 3660
Postal Address: PO Box 33, Bothas Hill, 3660
SEND US A MESSAGE
FOLLOW US