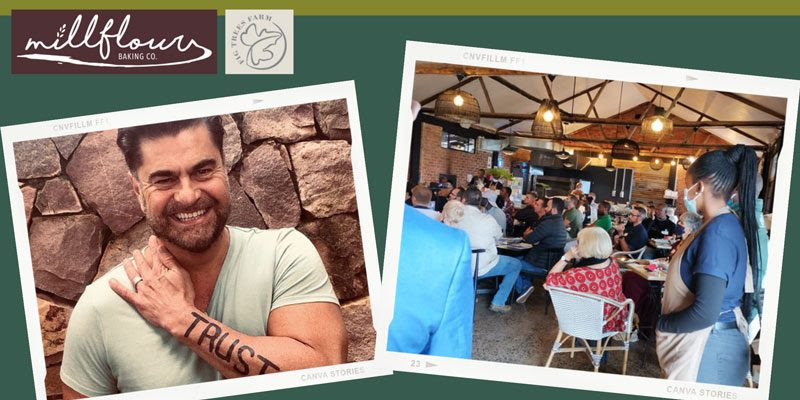 Our very first breakfast fundraiser was a huge success!!! The event was in support of TVT's Khula Kahle Mntwana Project which benefits more than 1,000 young children in the rural Valley of 1,000 Hills. The funds raised will go towards the purchase of 'Care Packs' which contain toys, books, warm Winter clothes and other items needed by the children.
The keynote address was delivered by Shane Ward, who spoke on the topic, "Good Corporate Citizenship in Uncertain Times". Shane is a recognised authority on the subject of corporate citizenship and is passionate about spreading a message of trust as a basis for business success. Having spent over 15 years with the First Rand Group as Regional Director of Advisory and later Chairman of Wealth Management, Shane has hands-on experience in leading through tough times.
A special thank you to Fig Tree Farm andMillflour Café who sponsored the incredible venue and hearty breakfast. Thank you Inge and Iain for your acts of generosity towards our organisation. As an event, the breakfast was a roaring success and did much to build goodwill towards The Valley Trust.
We noticed that our guests were not only supportive of our work but were full of praise for the venue, meal and service. So well done to you and your team on that score. It is our hope that the event will result in more people learning about and visiting the Millflour Baking Co.
We would also like to thank Olivetti, 4X4 Charity Drive and Thrivenow for booking tables of 10. The Hillcrest business community donated a total of 33 prizes for our raffle. Thank you for caring and contributing.