Q & A with Msekelwa – Khulakahle Mntwana Project Leader
Q-How many children do you reach in the valley ?
4500
Q-What are the age appropriate activities in your project that you teach the kids?
Play games/puzzles, teach colours and shapes, reading books, storytelling, pretend play, counting, singing rhymes, teaching new words, teaching self-care

Q-What are the challenges you and your team face on a day to day basis?
People who are referred to service providers normally delay to go there because they do not have money for transport.
Service providers do not give us feedback about services given
People are not keen on visiting government service providers because of poor services given there.
People have adopted the culture of dependency.
Q-What have you found to be the main barriers to community members adhering to their ARV schedule?
There are CLHIV who are on ART but have not been told about their HIV status. Their caregivers are afraid that children may judge them and/or commit suicide when told such news.
CLHIV who do not know their HIV status and therefore do not know why they have to take medication all the time are likely to default.
Caregivers of CLHIV who live with extended family are afraid to disclose HIV status of their children because of mistrust among extended family members and fear of stigmatization. Such caregivers need to hide when giving ART to their children which increases the risk of defaulting treatment CLHIV depends mostly on the positive attitude of the caregiver to treatment adherence as they do not have the capacity yet of self-care. Solution: TVT case finders conducted ART adherence counselling with caregivers of CLHIV.
Caregivers rely on social grants which is not enough to provide for the family needs and at times it is difficult for them to go to clinic on a set date if it is before that of receiving grant. Solution: TVT case finders transported caregivers to collect medication from clinic to prevent
Q-Do people feel comfortable to visit their local clinic or do you find them going elsewhere due to shame?
There is one clinic where we found that people from the catchment area were taking their medication from far away clinics.
Q-How does the project ensure that the children's rights are prioritized?
We teach caregivers about child protection and children's rights and furthermore conduct community awareness events on the same topic.
Q-What are your hopes for this community?
Households and caregivers can create an environment that is conducive for children to grow well and reach their full potential and become responsible citizens in future.
Q-How can the greater privileged Durban community assist to help the project flourish and impact the valley further?
Financial and material resources are needed for the project to impact the community in a meaningful way.
Please donate into the following account, with reference as BW followed by your name:
Bank: Standard Bank
Account name: The Valley Trust
Account number: 05 203 6650
Branch code: 04-57-26-42
Branch name: Hillcrest
Swift code: SBZA ZA JJ
Reference: BW and your name
Visit our website:
www.thevalleytrust.org.za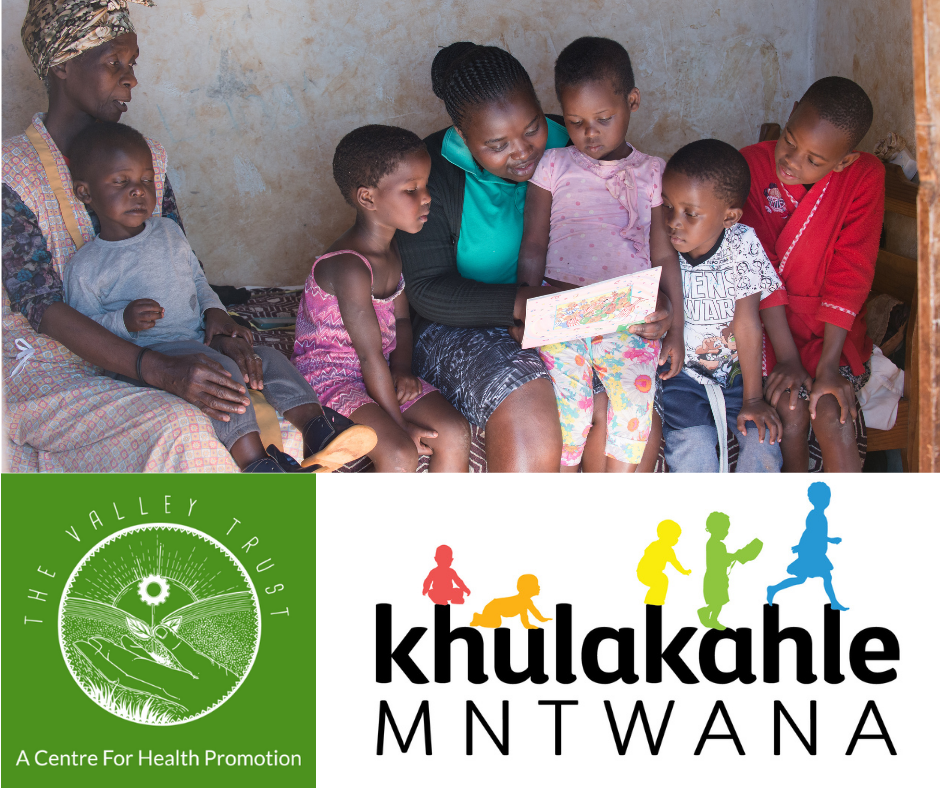 CONTACT US
+27 31 716 6800
+27 31 777 1114
Physical Address: Zulu Reserve Road (Manqoba Drive), Bothas Hill, 3660
Postal Address: PO Box 33, Bothas Hill, 3660
SEND US A MESSAGE
FOLLOW US